Polygenic Risk Scores in breast and ovarian cancer risk prediction – ready for the clinic?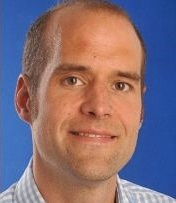 Marc Tischkowitz is a Professor of Medical Genetics at the University of Cambridge and Lead Consultant for the East Anglian Cancer Genetics Service.
This webinar will start with a brief update on the latest risk estimates for key HBOC genes and then focus on development of polygenic risk scores. Professor Tischkowitz will demonstrate how advances in precision risk estimation can be applied to a real work situation using the CanRisk web tool. He will also address the challenges that remain in the implementation of PRS and discuss how these can be successfully overcome.