ERN GENTURIS evaluation results in 100% score!
Posted on 27 September 2023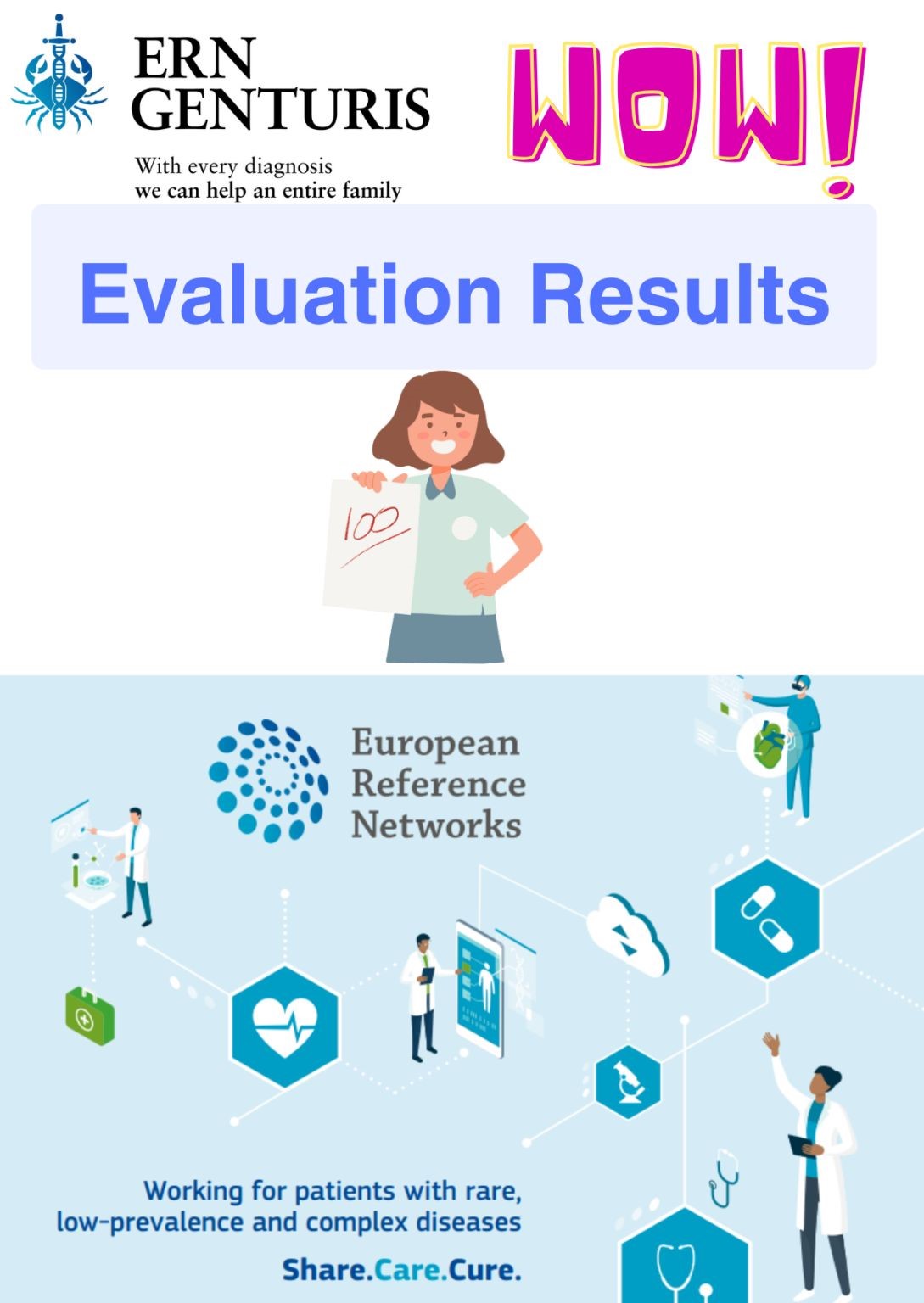 ERN GENTURIS as a Network received in its final report 100% score with a specific comment from the Evaluation Body:
"ERN GENTURIS was established in March 2017. The need for such a network was driven by the common challenges faced by patients with rare genetic tumour risk syndromes across Europe: delay in diagnosis, lack of prevention for patients and healthy relatives, and therapeutic mismanagement. ERN is working to improve the identification of these syndromes, minimise variation in clinical outcomes, design and implement EU guidelines, develop the GENTURIS registry, support research, and empower patients.

Over the last five years, the ERN has developed a sustainable structure, excellent management, coordination between members, written and approved diagnostic and therapeutic guidelines, active participation in the CPMS, a functioning registry, and several research activities on ERN themes and patient empowerment.

Of particular note is the excellent coordination of the ERN. Coordination is carried out by Radboud University Medical Center in Nijmegen, the Netherlands. The results of the activities and the evaluation of the submitted material reaffirm the smooth coordination process."
All ERN GENTURIS Full Members that have been approved in 2017 went through the Independent Evaluation Body evaluation as specified in the Commission Delegated Decision 2014/286/EU and Implementing Decision 2014/287/EU. More information about the process can be found here: Evaluation of the European Reference Networks.