European Reference Network on Genetic Tumour Risk Syndromes (ERN GENTURIS): The EU highway for these rare diseases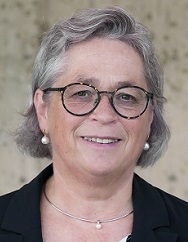 Prof. Nicoline Hoogerbrugge, professor in hereditary cancer at the Radboud university medical center, Nijmegen, will be the speaker during this lecture on European Reference Network Genetic Tumour Risk Syndromes (ERN GENTURIS).
Genetic tumour risk syndromes are disorders in which inherited genetic mutations strongly predispose individuals to the development of tumours. ERN GENTURIS is working to improve identification of these syndromes, minimise variation in clinical outcomes, design and implement guidelines, develop registries and biobanks, support research, and empower patients. Nicoline Hoogerbrugge is the coordinator of this ERN and will show what the Network can do for patients and for professionals.